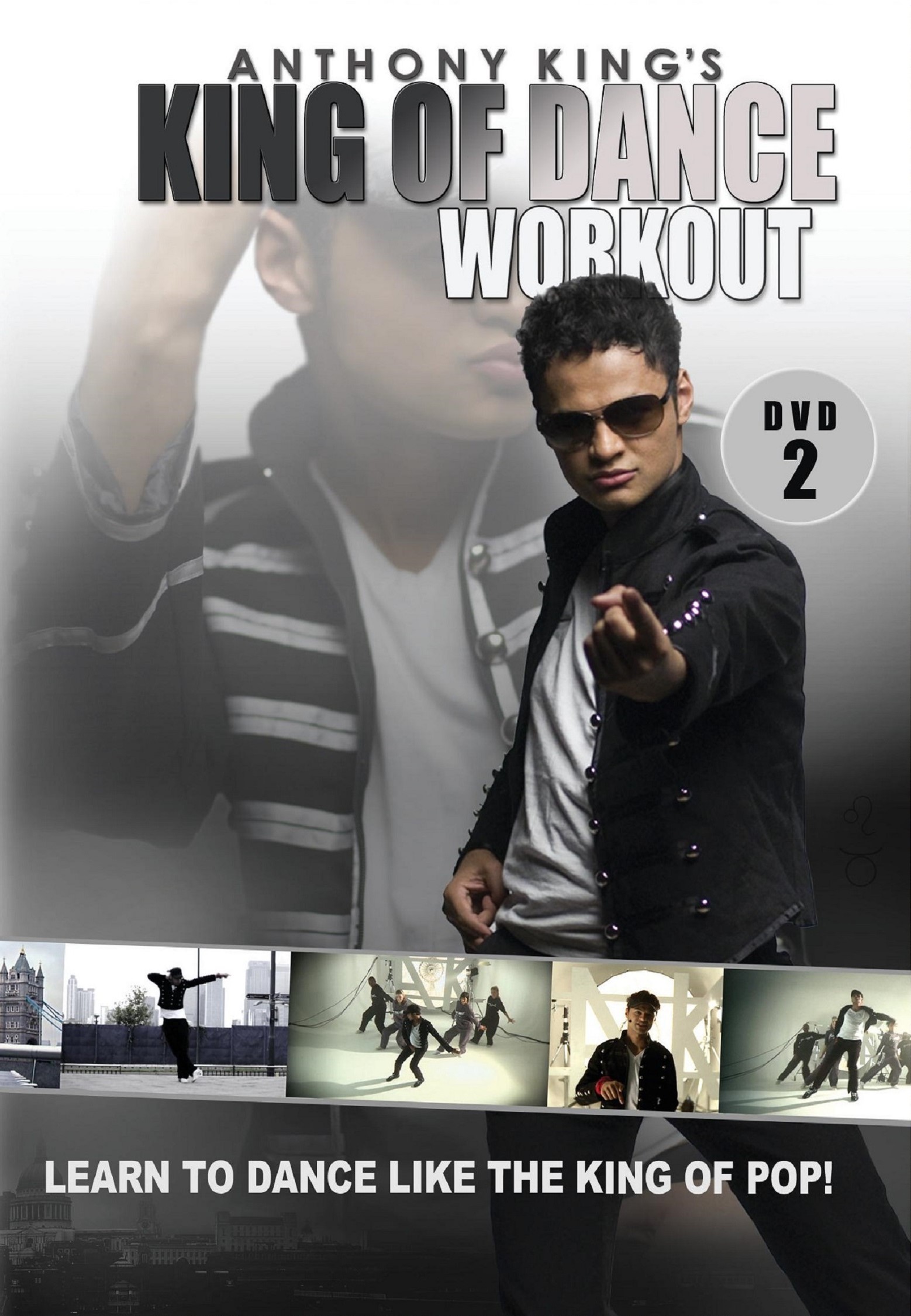 Anthony King's King of Dance Workout DVD/Download
​Learn to dance like Michael Jackson with the full BILLIE JEAN style workout routine lesson and moves plus additional lessons: JAMES BROWN SHUFFLE! HOW TO SPIN LIKE MICHAEL JACKSON! PLUS a classic MOONWALK, SIDESLIDE and CIRCLE MOONWALK refresher lesson. Special features include slideshow and helpful notes and diagrams, gallery and much more!
​BILLIE JEAN DANCE WORKOUT!
​Learn the moves made famous in his ground breaking "BILLIE JEAN"! Learn how to dance like Michael Jackson! If you've always wanted to impress your friends with your moves on the Dance floor, now's your chance with Anthony King's second dance workout DVD in the series: "The Michael Jackson moves", that you thought impossible to learn: broken down in this DVD dance class!
​LEARN THE MICHAEL JACKSON SHUFFLE!
​Learn the Michael Jackson shuffle! Anthony finally breaks down this legendary move and teaches it directly to you so that you will be performing to your friends in no time! A classic move that Michael borrowed from James Brown…Anthony breaks it down into sections and totally removes the mystery of the step so that you yourself, after following Anthony's lead, will be performing the step just like Michael Jackson!
​MJ/JAMES BROWN SHUFFLE!
​Anthony King is back to teach you NEW moves and a new routine inspired by the classic "Billie Jean" and much more!
​MOONWALKS REFRESHER COURSE!
​How to moonwalk! How to circle slide! How to sideslide! Now you can learn them ALL and build on the lessons of DVD 1, with ADDITIONAL tips and foundation to improve your performance even further! THE MOST FAMOUS dance move in dance history revealed! The move you have always wanted to learn. Anthony FULLY explains new lessons, demonstrates and teaches the Moonwalk on DVD like it's never been taught before, easily and simply. This is the DEFINITIVE way to master and improve ALL of the moonwalks!
​LEARN TO SPIN LIKE MJ!
​Learn the Michael Jackson Style dance moves that have inspired the biggest stars in the world today! Learn the "MICHAEL JACKSON/JAMES BROWN SHUFFLE" made famous by James BROWN and MICHAEL JACKSON in his live performances of "Wanna be startin' something" and his Dangerous Tour "Love you save/J5 medley".
​DANCE LIKE THE KING OF POP!
​This is the DVD dance workout for the person who's dreamt of mastering Michael Jackson's dance moves and has wished of being free and able to perform those impossible looking moves and routines but never had the right teacher…
​THE "MICHAEL JACKSON SPIN" BROKEN DOWN!
LEARN THE "JAMES BROWN/MICHAEL JACKSON SHUFFLE!"
INCLUDES MOONWALK, SIDE SLIDE AND CIRCLE SLIDE REFRESHER LESSON!
Anthony King's fun and down to earth teaching style is designed for YOU, so you won't feel left behind! Build on what you learned in DVD Volume 1 : Anthony King's Thriller Dance Workout and take it to the next level! This is it! Just make sure people are prepared for your Dangerous dance moves when you drop it like a Smooth Criminal!
​MULTIPLE CAMERA ANGLES
​The Anthony King teaching experience is a DIFFERENT learning experience! This DVD focuses on you! Specially presented so that you can learn the moves simply, logically and methodically! Each of the dance steps, moves and slides is shown at different angles with Anthony pointing out and advising so that you will not be confused… the whole series is based on the idea that YOU should learn and is specifically designed to enhance YOUR learning and not be like other DVD's!
​4 DANCERS!
​
FOUR of Anthony's Dancers accompany him throughout just as if it were a REAL DANCE CLASS. Watch Anthony interact with and teach them as he is teaching YOU. Anthony speaks to YOU as part of his dance class and you will see how that advice is implemented with the help of Anthony's dancers…be part of the Anthony King's Michael Jackson Style Dance class!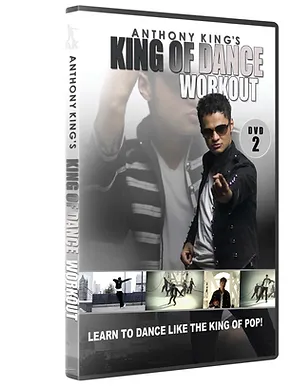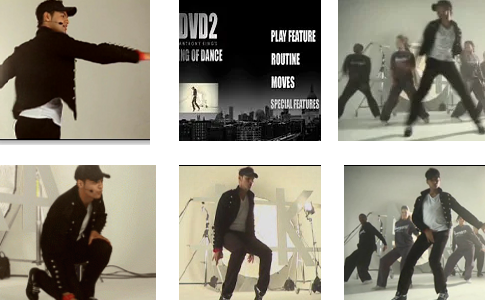 King of Dance Workout Commentary with Anthony King